The 11 Best Tips on How to Optimize Google Ads Campaigns for Small Business
As a rule, people tend to do a bit of Google investigation before buying anything. That's why Google Ads is an effective tool for promoting your product and increasing conversion rates. With Google Ads, you get a good opportunity for your business to get closer to the potential customer.
So if you want to make whopping sales, here are some actionable insights on how to maximize the results of your advertising campaign. In this article, we're focusing on location targeting, bidding strategies, managing keyword match types and, finally, getting the most of your advertising efforts at the lowest cost. Interested? Check out the following tips to find out how to reap the benefits of using Google Ads in your marketing campaign.
1. Stay close to your customer
To effectively reach your audience, you should define the target locations. Location targeting is one of the top helpful features of Google Ads for small business. Adjust your Google Ads to target certain areas where your product is presumably in demand. Use Ad Сustomizer to automatically select a location from the bulk making sure that every possible variation of the name is included. It's important for languages with multiple word forms.
2. Make your ad eye-catching
If you want your Google Ads to look visually attractive, brighten them up with emoji icons. Such ads will stand out from other objects in the feed and draw the attention of potential customers. To take advantage of emoticons, you should include them in the text you put in Path 1 and Path 2 of the displayed ad.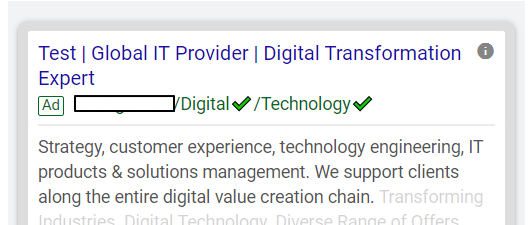 3. Maximize impressions
Without any doubt, it is essential for small business owners to get their trademarks recognizable among potential customers. Some users don't plan to make a purchase right away. They just may be investigating the market. But once they are ready to buy, they will be more likely to visit your page if your company name is already familiar to them. Ensure that your ad is visible to the target audience. To keep your ad on top of the page and make it stand out from the rest, use ad bidding Google Ads strategy.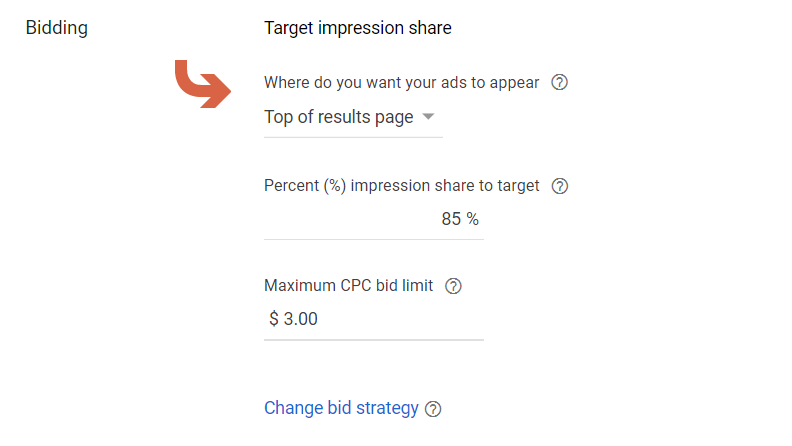 4. Make the best use of keywords
Let's move on to one more of impression-boosting AdWords secrets. You can expand search opportunities of the advert by combining different keyword match types. If you include the same keyword in a broad match and broad match modifier within a Google Ads group, one of them might trigger more impressions and clicks with a lower price per click. In any case, managing these two variants simultaneously will definitely improve the impression rates. Amazing, right?

5. Manage bidding strategies to make the most of Google Ads
A valuable tip here is to start with Maximize Clicks to draw visitors to your page. As soon as you've achieved at least ten conversions within the current Google Ads campaign, you can switch to Maximize Conversion value bidding. If you have hesitations about managing your bids effectively, you can take advantage of additional tools like RecommendMe.
6. Get on the map
If you are running a Smart campaign, it is worth linking your Google Ads account with your Google My Business profile. It provides small business owners with the opportunity to show their location on Google Maps. Sure, customers are more likely to click on Google Ads that give a visual sense of accessibility.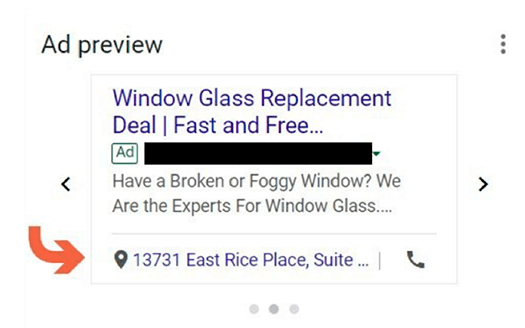 7. Focus on people
Another tip to leverage your Google Ads campaign budget is to use Audiences targeting. This tool will show your advertisements to people with relevant background and interests, who are more likely to become your customers. That makes sense for small business owners, doesn't it?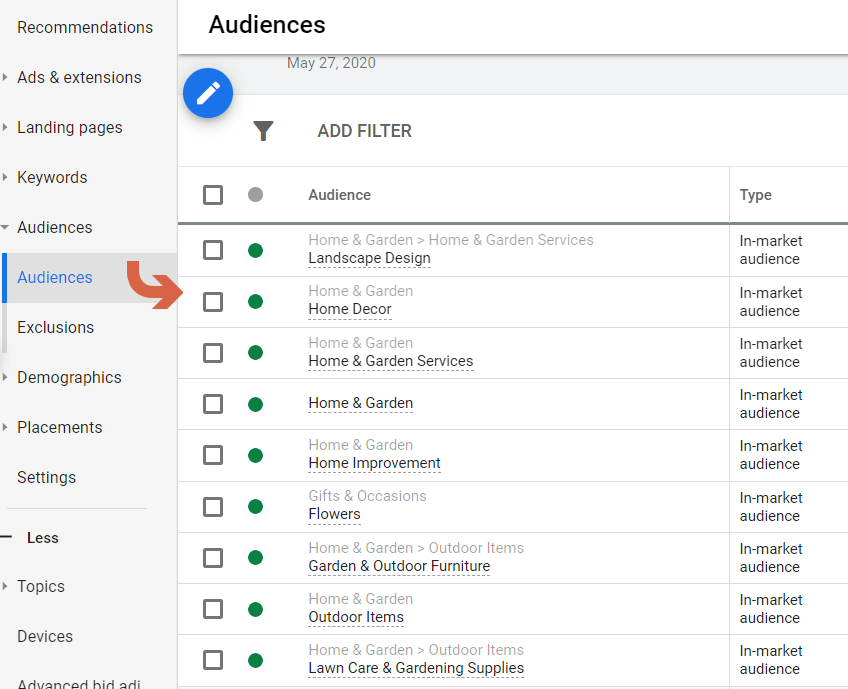 8. Make it more attractive
It's quite common for people to look for a bargain on the internet. Google Ads is an excellent instrument to attract potential buyers and skyrocket your conversion rates. To lead users to become your customers, take advantage of the promotion extension. Offer a deal and soon consumers will create new sales for your business.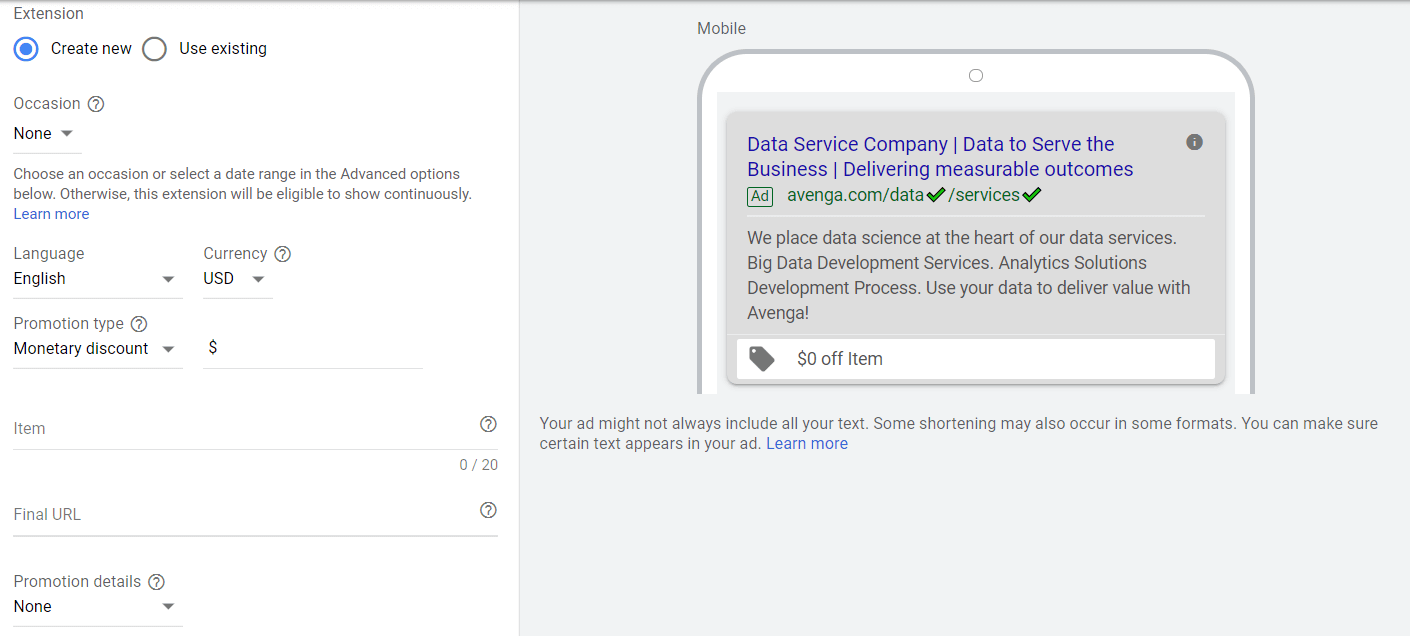 9. Keep it flexible
If you want to approach your target audience even more specifically, you should include Responsive search ads into your ad group. Responsive search ads offer different headline and text options of your adverts showing the most relevant ones to your target audience. Besides that, they are marked by lower CPC and high CTR.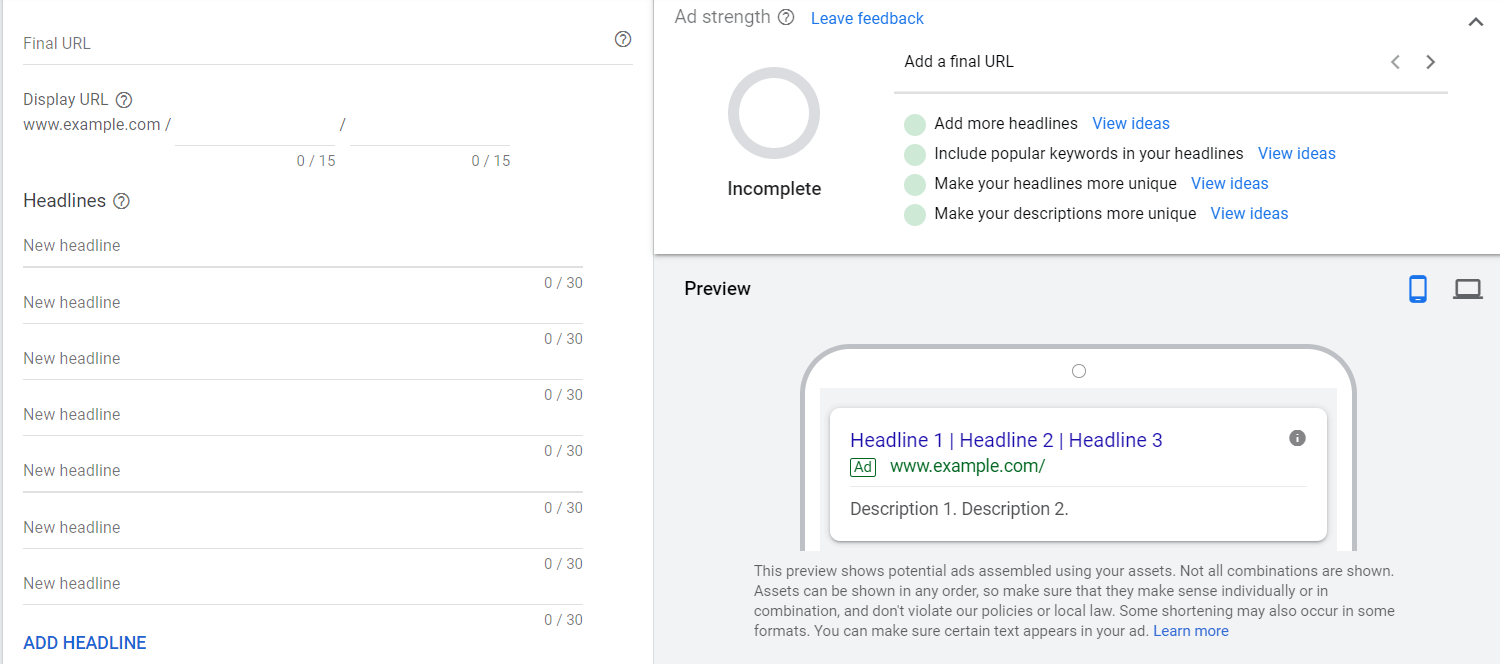 10. Be easy to contact
If you've decided to run a call campaign, it's better to use mobile numbers rather than landline ones in Google Ads for small business. Mobile numbers look more appealing in the 21st century and thus are more likely to draw the attention of customers. Also, short and catchy headlines, which call for some action, will definitely help you achieve your marketing goals.
11. Take advantage of Dynamic Search ads
Finally, here's our last tip: to generate perfect results, use a Dynamic Search ad group option to create ads for small business. Dynamic Search ads are most effective when you wish to attract customers who look exactly for what your company offers. This type of advertising is the best option if you sell some specific product or service and most of the target keywords have a low search volume
Conclusion
All in all, Google Ads can be very effective for small business. Assess your progress to make changes if necessary and you'll soon achieve your marketing goals. Yet, if you feel that Google Ads management is consuming too much of your time and effort, you can always use additional AI options like RecommendMe.